Masturbation can be the key to unlocking a world of wonder in your sex life, and what better way than to enlist help that's specially designed for your pleasure? Sex toys are a great way to add diversity and fun to your routine and to switch up your sexual experience, partnered or solo. They can help simulate or mimic the sensation of partnered sex when you're alone, or they can enhance partnered sex— teamwork really makes the dream work.
Sex toys provide sensations that our bodies can't naturally provide, like texture, suction and vibration. Ultimately, they are for play, fun, enjoyment and leisure; I mean, they are called toys for a reason.
They may be internal, that is, designed for penetration and internal stimulation or they may be for external use, usually for clitoral stimulation. Some toys have thrusting or twisting apparatuses, while some require you to set the pace and tone.
Many toys also have multiple uses. Internal vibrators may be used for vaginal or anal penetration and externally as well, and external toys like suction toys can also be used on the nipples; so really, you can mix and match depending on what you like or want.
There is no single "best" toy or one-size-fits-all sex toy fix. Bodies are different, and people enjoy and favour different things in bed, so consider what you like, what body parts you like to be stimulated and what you want to use the toys for.
We've made a list of sex toys that you should consider if you're looking to explore and incorporate something new into your sexy time routine. Make sure to buy toys made from body-safe materials from trusted vendors; please do not buy sex toys on Shein.
Our Selection Process
In our quest to empower women and celebrate our well-deserved pleasure, we embarked on a mission to curate this list of sex toys. We firmly believe that women deserve to have a mind-blowing time in the bedroom, free from judgment or inhibition. Our selection process was thorough and thoughtful, driven by the desire to enhance intimacy, explore fantasies, and prioritize self-care. We considered a range of factors, from versatility and quality to innovation and user-friendliness, ensuring that these toys cater to diverse tastes and preferences. Our aim is to provide you with a comprehensive guide to elevate your bedroom experiences, whether you're new to the world of adult toys or a seasoned explorer.
Buying Sex Toys
Embracing your desires and exploring your pleasure should be a liberating and enjoyable experience. However, we understand that as women, that can sometimes be difficult. It can be especially difficult for African women although it shouldn't have to be. Fortunately, there are several discreet and respectful options available for purchasing sex toys. While some brick-and-mortar stores may offer a selection, online platforms have become a popular choice for their convenience and privacy. There, you can browse through a wide range of options from the comfort of your own home. It's important to prioritize your safety and discretion when choosing where to buy, so opt for reputable websites and read reviews from other customers to ensure a positive shopping experience. Remember, there's absolutely nothing wrong with seeking pleasure and satisfying your desires – it's a wonderful journey of self-discovery and self-care that every woman deserves to embrace. So, don't hesitate to explore and indulge in the world of adult toys, ensuring that your needs and desires are always front and centre.
1. Wands: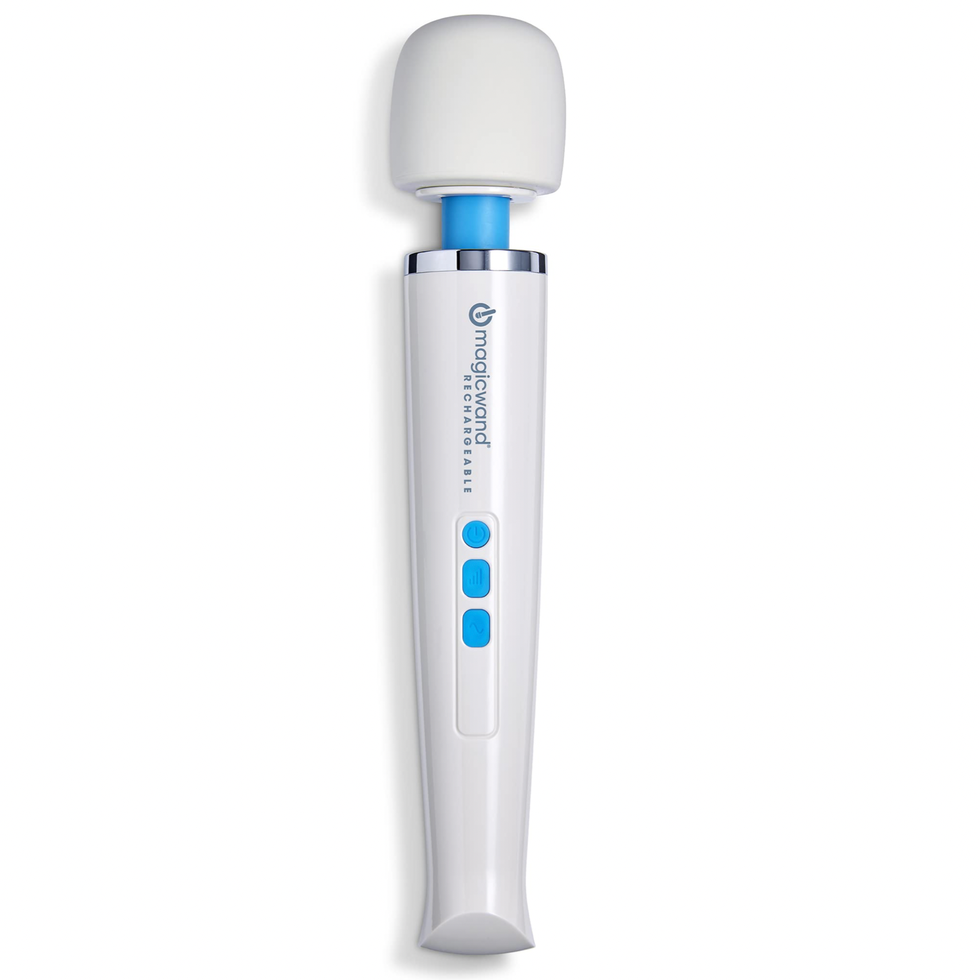 The magic wand is magical for an array of reasons. It's made many a woman's dreams come true, granting them their first orgasm. It's powerful and uncomplicated, and if someone who's not supposed to see it happens upon it, you can simply say it's a back massager; it'll pass.
Fun fact; wands were initially designed for body massage, so if your neck needs help, consider using your vibrator to straighten out the kinks. The wand focuses on clitoral stimulation and, for many women, will be the eye opener to the explosive impact of focusing on the clit.
---
I've had my Wand for nearly two years now, and it hasn't damaged or anything and I basically use it 300 days a year, at least twice in a day. It's also fun in couples play – I thought it would be too large to use but my partner and I use it during foreplay and also during sex, and it's made our sex life more exciting. I've found the best way to clean it is with antibacterial soap and a scrub brush to get into the texture of the head.

Adebisi
2. Rabbit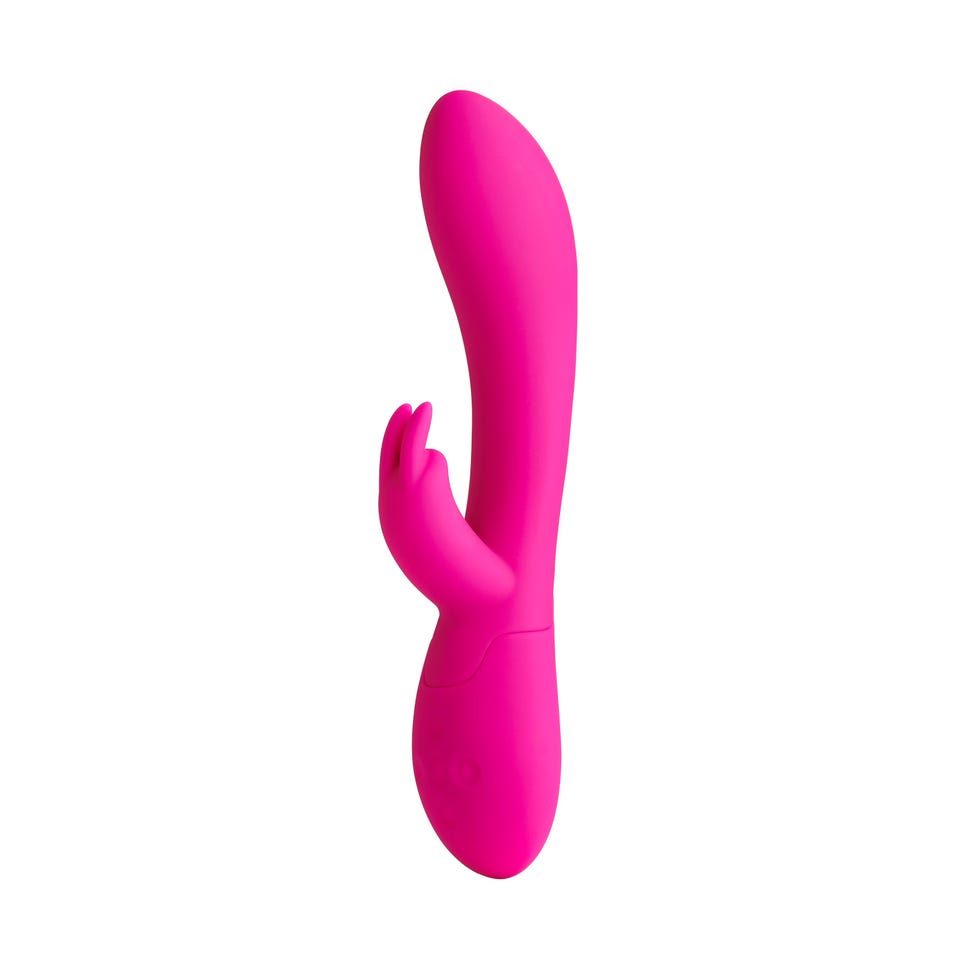 Whether for the thrusting variation or otherwise, rabbits are a quintessential vibrator and must-have. They are typically silicone, brightly coloured and cute; equipped with multiple levels and varying speeds and tempos.
They come with distinctive rabbit "ears" or shorter curved arms for clitoral stimulation, as well as a vibrating or thrusting shaft for penetration, so they are dually stimulating, versatile queens, great for internal as well as external use.
---
This was the first vibrator I got for myself because I wanted to explore my body more. It for sure gets the job done. It's extremely powerful once you get higher up in the vibration speeds and I love that it warms up too. It's super comfortable, but just remember to use lube. I particularly like how the bunny ears vibrate too. It does a great job at stimulating my clitoris.

I only use the vibrator on the lower speeds because it honestly does its job a little too much. Especially when you adjust the vibration settings to a much higher mode – you can almost collapse. The rabbit is really my go-to gal at night when I'm in the mood.

Overall, 5 stars. It's very easy to charge but it does take some hours for it to get full. It's also easy to wash and clean as well. Here's another plus- it's water resistant.

Susan
3. Clitoral Suction and Stimulation Vibrators: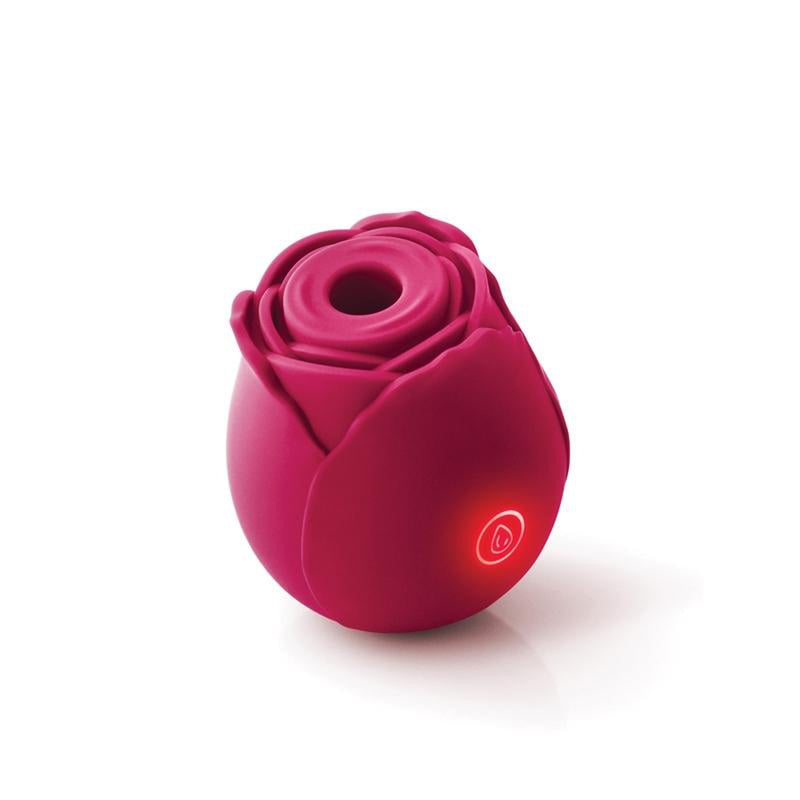 These are suckers, air-pulse vibrators, or oral sex simulators. They simulate oral sex and evoke the feeling of suction like in the case of the world-famous rose vibrator, or they may possess silicone "lips," "tongues," or "petals" that flick across the clit.
---
I've got a huge collection of adult toys and I have to say that The Rose is my favourite ever. Quieter, longer charge, wider range of vibrations available to try, less expensive.. I could go on and on. Basically if you don't have this, get it!

Karina
4. Bullet Vibrators:
Bullets are the most discreet sex toys; suitable for on-the-go use. They are ovular and small, and they pack a punch for their size. They come in fun shapes too, designed to hide their actual use. They may be egg or lipstick-shaped, and may also be remote-controlled for use with a partner.
---
This sleek and stylish vibrator is not only visually appealing but also incredibly powerful. With its compact size, it's easy to use both on your own and with a partner, making it the perfect toy in my opinion. The intense vibrations are surprisingly super quiet, ensuring discreet use whenever desired.

One of the standout features of this vibrator is its long-lasting battery life. I was amazed at how much playtime I was able to get from a single charge! This allows for uninterrupted pleasure and eliminates the frustration of needing to recharge frequently. The waterproof design is also a game-changer – it opens up a whole new world of possibilities. The size makes it super discreet, leaving no worries about being found and identified by nosy people.

Amaka
5. Butt Plugs and Anal Beads: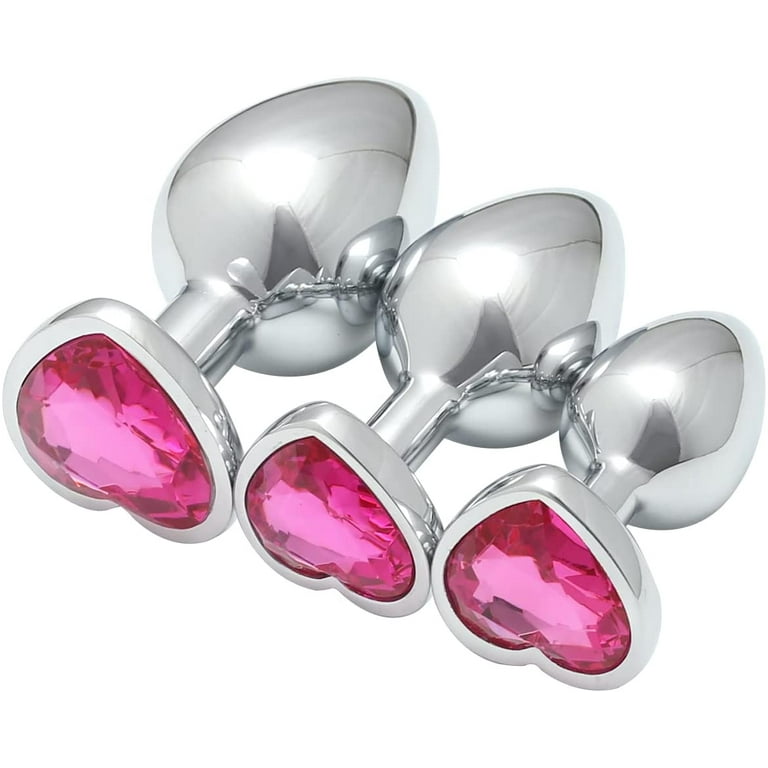 If you're looking to get into anal play but are apprehensive for whatever reason, butt plugs and anal beads are a good place to start. The plugs are typically cone-shaped with a wide base that keeps them from sliding out. They may be flexible or rigid and may or may not vibrate. Some of them come with sparkly gems or a feathered/furry tail for the end that sticks out of the bum and may be left in while you do other things.
While butt plugs offer the sensation of pressure and fullness, anal beads have more to do with movement. Butt plugs stay in place; anal beads move in and out.
---
I recently purchased Anal Beads, and it has taken my intimate experiences to a whole new level. It adapts effortlessly to your body's contours, making insertion and wear incredibly comfortable. From gentle teasing to powerful pulsations, there's a mode for every mood. If you're exploring or enhancing anal play, Anal Beads are a good place to start. I highly recommend.

Tinu
6. Remote-controlled Vibrators:
These vibrators are often cordless, hands-free and may be controlled from a distance with an app or a literal remote. If you're looking to spice up your sex life with bae, relinquish control and have someone else drive or revitalise your long-distance relationship, then this may be the vibe for you.
---
This review is well overdue. Such a fun device that spices things up. It has a feature that saves specific patterns and my partner loves it! It can be used to tease, finish, help, etc! Very kinky and easy to clean & charge. We haven't used it in public since it's a little loud but it has definitely been a great addition to foreplay.

Tari
7. Dildos and Strap-ons:
The "traditional" dildos are a penis-shaped toy for penetration. There are non-traditional variations in interesting alien-like shapes and worrisome sizes — whatever floats your boat.
Some may have suction bases that provide stability for use in the shower or against a wall. They may also have dual ends, and some are designed with bases to be worn with strap-on harnesses. Strap-on harnesses are worn on the pelvis with the dildo inserted to facilitate hand and penis-free penetration.
---
When I first started to enjoy strap-on sex, I didn't appreciate how liberating it would be. To experience switching roles and becoming more dominant and assertive with the aid of a strap-on was something I could never have imagined. When I shared these feelings with my partner, it opened up a whole new intimacy and communication level.

There is a preconception that strap-on sex is either pegging (where a man receives anal from a woman) or is enjoyed between two females. Sure, a strap-on can be used in these scenarios, but it certainly is not exclusive to these relationships! Anyone of any gender can use a strap-on. People can use them for oral sex, anal sex, vaginal sex or used whilst you masturbate. They are not exclusively used in the private surrounds of a bedroom either. I have taken my strap-on to swinger clubs and parties that I have attended; yes, it was a little nerve-wracking at first, but hugely liberating once I started using it. Plus, it generated a lot of interest from other couples. The great thing about using a strap-on is that they can open up a whole new level of emotional intimacy.

Bri
8. Ball Gags and Whips: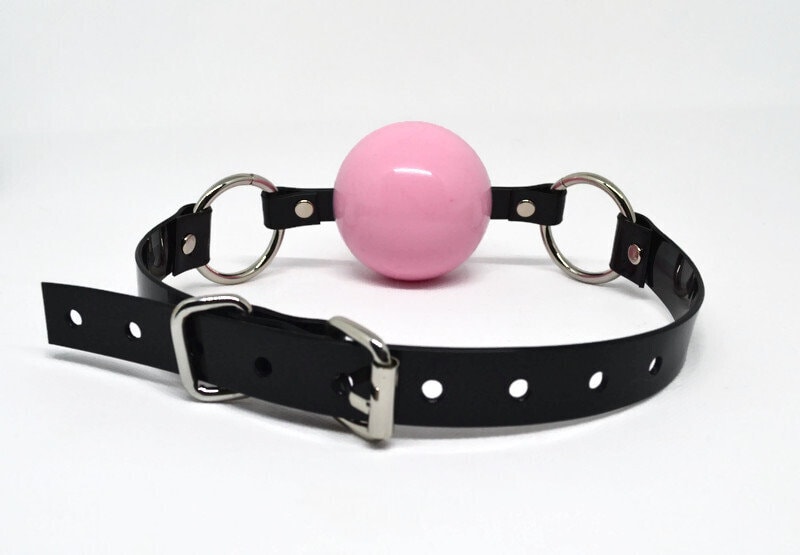 Looking to incorporate power play into your sex life? Gags in general, ball gags especially and whips, are a good place to venture into kink and BDSM.
The ball gag is placed in the mouth, consensually, of course, to restrain the partner from speaking. Paddles, leather riding crops, floggers and whips are all tools of impact play used to inflict pain, (if that is the goal, and again, consensually), build anticipation or enhance sensitivity.
---
I find it quite exciting to have a ball gag pushed into my mouth. The feeling of my mouth being so full is such a turn on for me. It's a very submissive feeling to willingly open my mouth for it, knowing I have no control over when it comes out. I'm getting excited just thinking about it!

Christabel
9. G-spot Vibrators:
What we refer to as the g-spot, is a small area of spongy tissue located about an inch or so inside the vaginal opening on the upper vaginal wall closest to the belly button. Though its exact location is debated, when the area is stimulated, it can feel amazing.
The G-spot is sexually sensitive and swells slightly during arousal and feels raised or bumpy. G-spot vibrators are insertable and designed to target this fabled spot.
---
I got this on a whim, as it was on sale and I was looking to replace my bullet vibrator that I lost. Boy, was I surprised! What the rabbit sex toy doesn't do for me (reach two specific areas with vibration and pressure) this definitely does. The battery life is impressive and it charges reliably (believe me, I've run it to the ground on several occasions). Unlike many other bendable toys I've owned that have kicked the bucket early on and/or had wires come un-soldered, this one has been able to withstand some pretty intense, prolonged pressure and still works just as well as it did on day one.

Maria