In this article, I'm celebrating amazing actresses across our screens who play strong, funny and passionate TV characters. They may not necessarily be the lead acts of a show, but they managed to steal everyone's heart regardless. These women were clearly devoted to bringing each of their roles to life. It's almost impossible not to stan. Here are my top favorite female characters on TV. And a prompt for you to go and binge the shows listed!
1. Annalise Keating in How To Get Away With Murder
You can't have a conversation about strong female leads without mentioning A.K. played by Viola Davis. Annalise Keating is a lawyer and professor at Middleton University. She's a ball of fire in her courtroom and she covers up murders like it's second nature. She is also the overall best in consuming Vodka. Without a doubt, she's my TV role model and the lawyer I would definitely call if I needed help getting away with murder.
Favorite lines:
"Sam, why is your Penis on a dead girl's phone?"
A.K to her Cheating Husband
"Good morning. I don't know what terrible things you've done in your life up to this point. But Clearly your Karma's out of balance to get assigned to my class. I am Professor Annalise Keating and this is Criminal law 100, or as I prefer to call it… How to get away with Murder."
A.K's first words to her students
2. Cristina Yang in Grey's Anatomy
Dr Yang played by Sandra Oh is easily one of the best acting doctors to ever grace television. Her magic is in her banter, deadly sarcasms, bitch-resting facial expressions, her incredibly attractive brain and out of this world surgery skills.
Favorite lines:
"I can do hot in my sleep. I'm hot in scrubs. I'm a hot person."
what she said
"Don't let what he wants eclipse what you need. He's very dreamy, but he's not the sun. You are."
Cristina's parting words to a boy-struck Meridith
"Oh, screw beautiful. I'm brilliant. If you want to appease me, compliment my brain."
Cristina to her boyfriend
---
Read: If I'm Ever Sick, I Want These 7 TV Doctors By My Bedside
---
3. Rachel Green in Friends
Contrary to popular opinion, Rachel Green played by Jennifer Aniston, is badass. Not only is she relatable, but she has such a passionate personality. Out of the entire cast, she had the best character development (Yes, I said it.) And her outfits were always to die for!
Favorite lines:
yes, girl!
"I'm gonna go get one of those job things."
nothing to see here, just Rachel being relatable
"How do you expect me to grow, if you won't let me blow?"
Rachel after reading a motivational book
4. Kate Sharma in Bridgerton
Kate Sharma played by Simone Ashley is eccentric, stunning (!!) and just so loveable. Her love story with Anthony Bridgerton — DUKE WHO ?! — was beyond amazing. I was so in awe of her character. It was very easy to love and root for her. That final scene of her and Anthony doing bad things on the bed, happily married, made me so happy. #KanthonyForLife.
Favorite lines:
"It's not a man's appearance or title that will woo you. It's his mind and spirit that will court yours."
money is sweet, but having a personality matters tbh
"Are you going to ask me to dance? One last time."
hm. I too would like the Viscount to ask me to dance
we all knew what she really meant sha
5. Toni-Childs Garett in Girlfriends
Toni Childs Garett played by Jill Marie Jones is the vibe I want to be on, all the time. A dose of Toni' s confidence and wickedness per day, is all you need to keep the negative energy away. She's truly a Nollywood babe at heart.
Favorite lines:
"Shelby, I want my employees to show some initiative, but only when I tell them to."
Toni just being Toni
"You just don't know what it takes to be this stunning."
the girls that get it, get it
"Girl, I will wear you out. Do not let this Prada fool you."
Toni about to fight
6. Love Quinn-Goldberg in You
Love Quinn played by Victoria Pedretti is the only serial killer I'm a big fan of. A thoughtful yet thoughtless, mindless, psychopathic go-getter, her hobbies include baking the cutest muffins, killing her neighbours and stalking Joe Goldberg. What is not to love, about Love?
Favorite lines:
"I don't need you to worry about me, I need your heart."
I just know she meant that literally
"Find the people that get you, lean on them."
Love giving good advice in her free time/ non-murder moments
"I put my best friend in a cage."
just a regular day in Love's life
7. Eniola Salami in King of Boys I & II
Eniola Salami played by Sola Sobowale portrayed her King of Boys character with so much passion and drive. She did what needed to be done! If you've watched both parts of KOB, then I know you must have felt every emotion she expressed. Her character was beyond amazing.
Favorite lines:
"Welcome to a new dispensation."
Twitter's favorite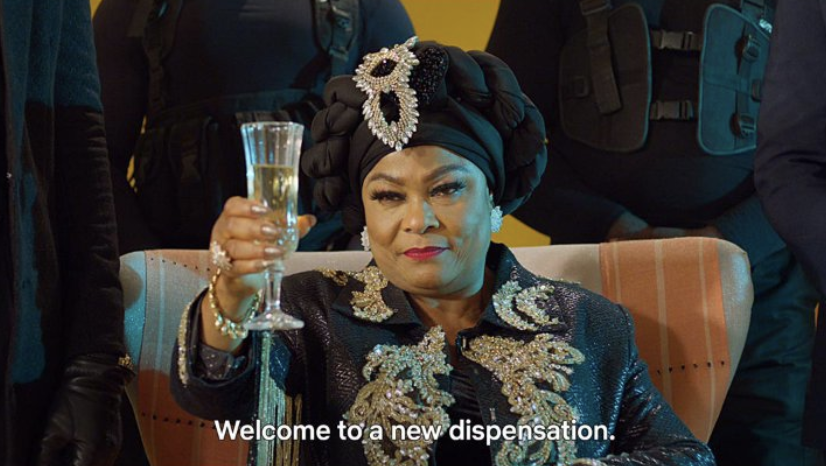 "If your husband tries to touch you, look for a very nice stick and knock his head."
Eniola to a woman who was pregnant for her sixth child in the space of a few years
---
Read: King of Boys: The Return of The King. Yay or Nay?
---
8. Eleven in Stranger Things
While I'm not up to date on the latest season of Stranger Things, Eleven played by Millie Bobby Brown remains one of my favorite female characters on TV, ever. Born with telekinetic powers, she can somehow connect with an alternate dimension. Having spent most of her early years being tested on and tortured at a creepy human lab, she's very disconnected from the real world. Watching her on the show always gets me in my feelings because she embodies her character so well! Although she doesn't talk much (in earlier seasons) I still have some favorite lines from her.
El's slang for a stupid person, which I adopted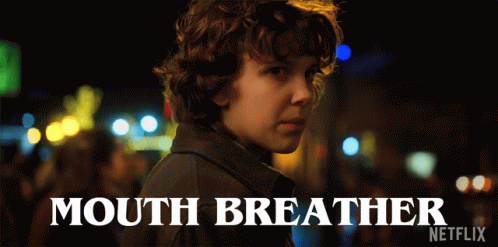 El asking Mike who a friend is because she honestly didn't know. Heartbreaking
---
Bonus List
Olivia Pope in Scandal
Cookie Lyon in Empire
Arya Stark in Game of Thrones
Samantha White in Dear White People
Who are some of your favorite female TV characters? Share in the comments!