I don't know about you, but 2023 has been an absolute rollercoaster of a year, and it seems a lot of women agree.
We asked 8 women in our community to share the wildest, most outlandish escapades they've had this year. From hilarious to downright bizarre, the girlies spilled the tea on the most unhinged things they've pulled off this year.
"I reported him to EFCC"
Let me take you on a wild ride through the soap opera that was my life this year. So, imagine seeing this guy for a solid year, thinking you've hit the jackpot because he's wealthy and seemingly perfect for settling down. I went all-in, breaking up with potential boyfriends and even cutting ties with friends because, you know, I chose him over everything. But it turned out he had a whole family tucked away. And you wouldn't believe how I found out; his wife tracked me down at a supermarket and caused a whole scene.
I was beyond devastated because in my mind, we were practically married. When I confronted him, expecting at least an apology, this idiot had the audacity to be mad at me. He nonchalantly suggested I could be his second wife. I cried myself to sleep for days and nights until I decided to stop feeling sorry for myself and make myself feel better. How, you ask? By reporting him to EFCC for fraud. Yes, I took it there. I even sent him a screenshot of my email for good measure.
You'd think it would end there but it gets even more absurd. He retaliated by sending police to arrest me. The same night, guess what happened? Yep, we somehow ended up sleeping together. When I tell you men love crazy women, I'm being serious. I'm not proud of how things went down and I've now cut ties with him, but the drama will forever be etched in my mind.
-Chi, 25
"I lied to my ex that I was dying"
Nobody should judge me please. I believe we're all entitled to a moment of madness once a year. So, my ex, (whom I loved clearly way too much) broke up with me out of the blue, with hardly an explanation, and it really messed me up. I even started therapy because of the breakup but that only helped so much. The day I watched his snap and saw he was out living his life like I didn't matter, was when I did something I'm not proud of. I lied to him that I had (breast) cancer, weaving a whole narrative about travelling for chemo and whatnot. Honestly, I don't know why I did this- I guess I craved his attention like never before. Anyway, he found out I was lying through a friend after that same friend called my mom to confirm when I would be travelling for treatment, and my poor mom almost had a heart attack. He (my ex) stopped talking to me and that was that.
-V, 23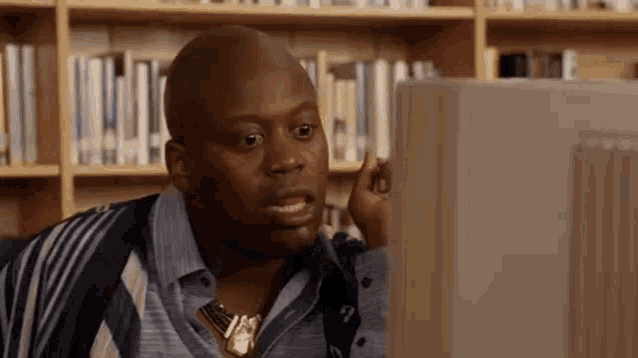 "I sent a basket of deodorants to my co-worker who has body odour"
Early this year, my office hired someone new to join my team. I had nothing against him but let's just say he had a penchant for getting under my skin with his I-too-know attitude. Fast forward to our Secret Santa celebration, a tradition we'd adopted just two years prior. After a week of him getting on my nerves, which involved throwing me under the bus to our manager, I decided to take matters into my own hands.
Knowing he was infamous in the office for his AWFUL body odour, I thought, "Why not be the most thoughtful co-worker/Secret Santa?" I'm a very petty person so I got him a personalized gift basket, complete with an assortment of deodorants and antiperspirants. It was delivered right on time to our office on the day of our gift exchange. Let's just say it was legendary. Everyone at the office still talks about it. If you want to form over-confident at the office, at least ensure that you smell right.
-Tolu, 26
"I told all the girls in his DMs to back off"
Let me just start off by saying: Do not entertain a situationship, ever. I had been seeing this guy (unofficially) for about 7 months when I finally mustered the courage to ask him what we were. Funny enough, his response was oddly reassuring — He claimed I was his, and he was mine. Okay now. So, one night after we had sex, I found his phone unguarded (surprisingly without a passcode). Me I thought that we had become official, with his "You're mine, I'm yours" comment. So that gave me the confidence to go through his DMs and notify every girl there about our newfound relationship. Obvs I deleted my messages after sending but that didn't stop him from finding out. The next day, he called me angrily, questioning how and why I would go through his messages and DM other girls. I defended myself, stating it was because we were official, only for him to reveal that we weren't; according to him we were just hanging out, and he wasn't looking for a relationship. After 7 months oh! I learned my lesson: Avoid situationships at all costs.
-Rita, 27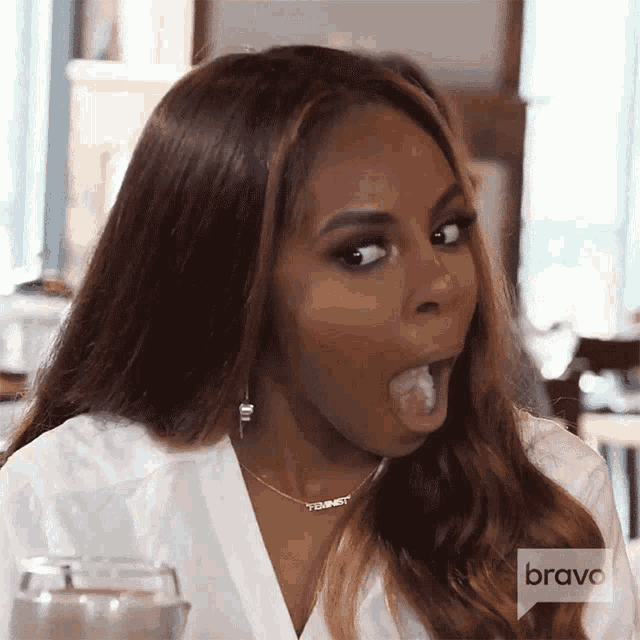 "I left condoms in my purse for my boyfriend to find"
I was in a three-month relationship with my boyfriend when I realised he wasn't the one for me. He was controlling, stagnant, broke, and in hindsight, not exactly attractive. Now that I think about it, he was a rebound, and I had tried breaking up with him numerous times to no avail. The situation quickly turned toxic and manipulative so I devised a plan to get him to leave me alone. In an attempt to convince him I was moving on and seeing other people, I planned a meet up and strategically placed opened and unopened condoms in my bag for him to find. After all the shouting and arguments, this guy still told me how he can find it in his heart to forgive me. I ended up traveling without informing him and that's how things fizzled out between us. I really dodged a bullet.
-A, 27
I kissed a friend to make my ex jealous"
A bad breakup will really leave you shattered. That was my reality after my 5-year relationship ended abruptly; My boyfriend had claimed we were on two different paths because he was moving abroad and I was staying in Nigeria. Fast forward, I hadn't seen him for about two years until one faithful Friday night. What hurt my heart the most was, he was back in Abuja, yet he made no effort to contact me. In my drunk state, I decided to make him jealous by kissing my friend–a girl. Things escalated, and we found ourselves fully making out in front of my ex. He eventually approached me, and we actually had a heart-to-heart that same night but that was it. We hardly spoke again after that.
-Mimi, 24
"I told a friend that her soon-to-be husband was cheating, on her wedding day"
My friend and I had a falling out because of this. For months leading up to her wedding, I struggled with the fact that I was aware her fiancé was disrespectfully cheating on her. Everyone seemed to know, except her. Despite other friends advising me to keep quiet, I couldn't let it slide. On her wedding day, her fiancé started flirting with me, and I finally confided in her about everything. Her reaction was weird—she accused me of being a bad friend for sharing what I knew on her wedding day. Feeling shunned by everyone, I left the event early, and our friendship hasn't been the same since. I recognize it wasn't the ideal moment to tell her, but I felt compelled to speak up. Oh well.
-Z, 32
"I told him not to pursue music because he sucked"
I was in the talking stage with this guy when he asked me out on a first date. Everything was going well until he started going on and on about his (non-existent) music career. He even started rapping and singing for me very loudly at the restaurant. Omg. It was so embarrassing. By the end of the date, I just had to be straightforward. I flat out told him not to waste his time pursuing music because he wasn't very good at it. He was actually awful. He didn't talk to me after that and I honestly can't blame him. I just had to be honest.
-Deb, 24