We all love a good happy ending. I mean, life is tough so its great to get lost in movies and tv shows where the couple we've been rooting for ends up together, happy and blissful. But have you ever wondered what happens after the credits roll?
Well, we have.
Here are 10 (mostly rom-com) tv couples we're sure would have either broken up, or stayed together.
Forever is a long time after all.
Let's get to it:
---
1. Edward Cullen and Bella Swan from Twilight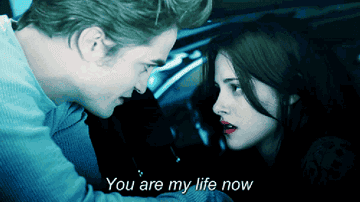 These two are literally going to live forever, so at some point they have to get bored of each other right?
Maybe not.
The word 'breakup' cannot be in the dictionary of a woman who willingly gave up her human life to become a vampire.
Their love is definitely a forever thing.
We were always team Edward sha.
2. Carrie Bradshaw and Mr Big from Sex And The City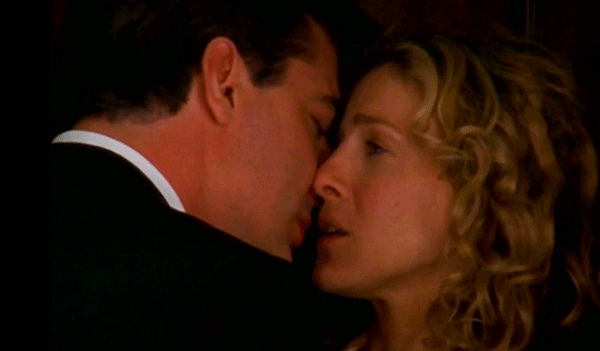 Mr Big actually sucked and wasn't always the best person to Carrie. We think Aiden was a better fit, but then again maybe not.
These two would have definitely broken up by now. Even Samantha and Smith had a healthier relationship than these two.
They broke up so many times before they finally ended up together, talking about "Carrie, you're the one".
After he (Big) broke up with Carrie (technically she broke up with him, but whatever), moved to Paris, got engaged and then got married to another younger woman, only to start cheating on his wife with Carrie. She deserved better, but then again maybe they both deserved each other.
In the year 2021, Big and Carrie will definitely have broken up / gotten a divorce.
3. Serena Van Der Woodsen and Dan Humphrey from Gossip Girl
Till now we suspect that Dan Humphrey and Joe from You are the same people.
Serena and Dan were good together (during some episodes), but come on, he was Gossip Girl the whole time!
That's a lot of lying, manipulation and deceit from his part.
And what the hell was that about, him dating Blair?
We believe they genuinely will always have love for each other, but eventually this hot tv couple definitely went their separate ways.
4. Shalewa and Mohammed from Skinny Girl In Transit
We can't deny that Shalewa and Mohammed looked really good together, but the honest reason why they wouldn't last is because of Mohammed's family. They want him to marry a woman from his tribe so that definitely would have put a strain on their relationship. They most likely broke up and went their separate ways.
5. Ross and Rachel from Friends
Everyone's favorite tv couple.
The couple who took a "notorious" break then split up, only to end up with each other at the end.
They were on again off again throughout the entire series, but Ross and Rachel genuinely loved each other so we would like to think they are still happily together!
6. Blair Waldorf and Chuck Bass from Gossip Girl
Blair and Chuck were made for each other.
Sure, Chuck was an absolute ass during the first few seasons, but he had a lot of character growth/development!
They had their issues and did some really stupid and unfair things to each other, but one thing that was always clear was their love for one and other.
They definitely will still be together!
7. Robin Scherbatsky and Ted Mosby from How I Met Your Mother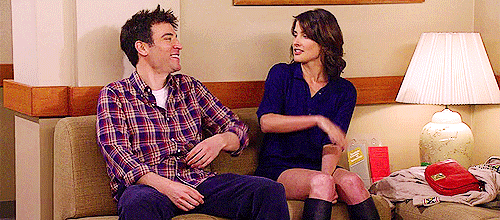 These two were always better as friends, we don't know why Ted was so obsessed with being in love with her.
Robin eventually would have ended things with Ted and gotten back together with Barney.
The How I Met Your Mother ending we truly deserved.
8. Lara Jean Covey and Peter Kavinsky from To All The Boys I've Loved Before
Funny enough we believe these two would have stayed together all through college, but then breakup not too long after they graduate.
They are both so sweet and sheltered, the real world will most likely eventually break them apart.
9. Nick and Rachel from Crazy Rich Asians
Nick was willing to leave his family for Rachel, but she didn't let him because she didn't want to watch him tear his family apart. She also had issues with his mother but fought for him despite everything that was thrown at her. We believe they stayed together, for sure!
10. Ben and Andy from How To Lose A Guy In 10 Days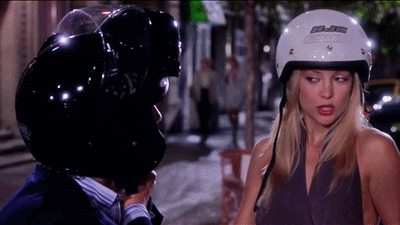 We're not even sure how these two fell in love in the first place? they were both pretending to be other people pretty much the entirety of the movie.
We're 50/50 on this one.