Note: This is an 18+ article. Not targeted at minors.
---
It's the Holidays, meaning its time to celebrate! Of course, while keeping safe and practicing safety precautions in regards to Covid-19.
Whether you're a wine kind of gal, or you like your Henny on the rocks, alcohol has the ability to put you in different moods and leave you feeling certain kinds of ways.
Here are the 5 types of drunk you'll get, depending on what you drink:
1. Vodka Drunk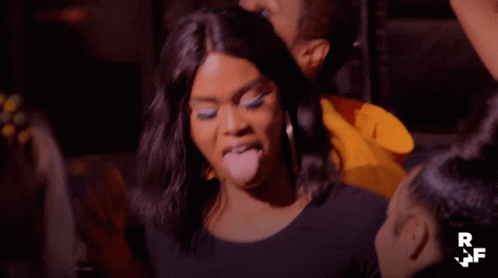 Vodka drunk will have you texting the people you know you shouldn't be texting, but at the time it will seem like such a great and sensible idea.
This is when you'll run to Twitter to Tweet recklessly, randomly tell your friends you love (or hate) them, and post videos of you screaming "ayyyyy" on Instagram.
You'll be super lit, very loud, and down to do just about anything.
2. Wine Drunk
Wine drunk will have you feeling sexy asf, and just like edibles, it will hit you out of no where.
There you are sipping out of your wine glass feeling like a classy baddie, and before you know it, boom! the room is spinning and your Vagina is tingling.
Wine drunk is tricky because you can be having intelligent conversations one minute, then the next minute you're feeling either sleepy, or just down to get down ASAP.
3. Tequila Drunk
Tequila drunk will make you black out with THE nastiest hangover. You'll wake up the next morning like "..omo, what happened last night?"
Tequila drunk = happy (dangerous) drunk. Being drunk on this liquor will make you so very social and the life of the party. You'll find yourself bonding with strangers.
Tequila drunk is what will make you say to yourself "I'm never drinking again."
4. Champagne Drunk
Champagne gives the worst hangovers, but those bubbles sweet die.
With Champagne, in no time you'll go from 0-100, and it will feel like such a cruise.
Champagne drunk will leave you feeling glamorous, classy and sassy with the chirpiest attitude. However, when that hangover hits the following morning, you'll hate yourself.
5. Henny Drunk
"Henny makes me nasty" — we've all heard or said this before at some point in our lives.
This cognac will make you feel just about everything. If you're out with your friends, it will be your best night ever. If you're out with your boo, it will be your nastiest night ever.
Hennessy will have you doing gymnastics during sex, and will give you the confidence to try those adventurous dirty things you've been too shy to. Henny really does make you nasty.
---
Out of these 5 alcoholic drinks, what gets you drunk the most? and what's your most favorite and least favorite? Tell us in the comments.
Merry Christmas, and Happy Holidays!