The early 2000s till the early 2010s were Disney's golden era and, fight me if you will, but it hasn't been as great since then. Disney channel shows of this period featured a charismatic lineup of stars like Raven-Symoné, Miley Cyrus, Selena Gomez, Demi Lovato and Bridgit Mendler made the channel what it was and still is today. These women were not only talented actors but they were also extraordinary singers, the pop girls of our youth.
Great plot building, excellent songs and memorable characters made these shows what they were and the indelible mark they left on us still causes nostalgic stirrings today. Here are 5 Disney channel shows that shaped our childhood, and sincerely, if we could go back and watch them again for the first time, we would.
Hannah Montana
Miley Stewart, an average teenage girl, lived a double life as a famous pop singer named Hannah Montana while constantly trying to hide her identity from the public and dealing with the problems that come with life as a teenage girl and fame.
This show was literal perfection; I get teary-eyed just thinking about it, four seasons of sheer bliss that cannot be replicated. We all wanted to be Hannah and/or Miley, and her life and antics got us through many a day in our childhoods and early teens. A plot that never ran out of engaging twists, memorable characters and excellent music? They're not doing it like that anymore. 
I still remember the theme song, "The Best of Both Worlds" and other iconic songs like "If We Were a Movie", "Ordinary Girl", and "He Could Be The One", the song that summed up the Jake v Jesse conundrum. The show featured multiple songs that are timeless classics, I still listen to them today. I remember the beautiful house on the beach, her gorgeous room, the glorious outfits and most importantly, I remember exactly where I was when the Hannah Montana movie was released and when we got the Miley-Hannah reveal.
The show introduced us to the generational talent that is Miley Cyrus, who carried the Disney channel for years. Memories of this show make me feel wistful and steep me in nostalgia — a better time. I sincerely feel bad for anyone who did not grow up watching this show, a truly once-in-a-lifetime experience.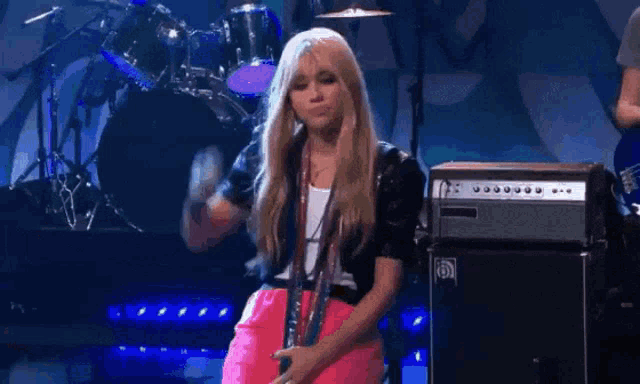 Wizards Of Waverly Place 
The show follows the Russo family who own a subway station(restaurant) and live in New York. Their father is a former wizard, the children are wizards in training, and the child who masters the powers and wins the family wizard competition will retain their powers and be given the family wand. 
Alex Russo, the middle child and only daughter, was witty, hilarious and sarcastic, and her rebellious persona shaped many of our childhood and personalities. We wanted to act like and be her. Magic, romance, chaos, friendship and family take centre stage in this show, and it was one of the most exciting things on TV at the time. A fantasy show coupled with teenage angst and drama? Sign me up any day. 
I feel bad for the people whose parents didn't let them watch this show for superstitious reasons because it had "wizards" in the title. It definitely had a bad rep with parents for being demonic, but a little witchcraft, wizardry and magic never hurt anyone.
Alex and her brother Justin's love lives had us on our toes and thoroughly entertained us. I, for one, lived vicariously through Alex and her boyfriends. Then came the Russo wizard competition, and what an event. I'd watch it all over again if I could, and I just might.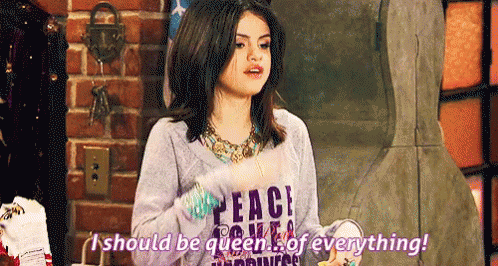 Sonny With A Chance
This show was way ahead of its time. It was essentially two shows in one featuring the life and times of Sonny and her castmates on their sketch show "That's So Random", as well as the sketch show. In an episode, we'd see the behind-the-scenes drama between Sonny and her archnemesis turned boyfriend, Chad Dylan Cooper from a show filmed in the same studio, Mackenzie Fall, and fun times and drama with her castmates. We'd also get sketches from That's So Random; we were eating good.
We got an enemy-to-lovers trope, showbiz rivalries, the real princesses of new jersey and Sicky Vicky sketches, the "skinny pants syndrome" song and many other unforgettable gems. There was never a dull moment on this show, and the beautiful and colourful set was a definite plus.
That's So Raven 
Raven Baxter was an iconic character, a clairvoyant fashion girl and the only black main character in a Disney show at the time. With the help of her friends, she tries to avert certain situations that she sees in her psychic visions and ends up having hilarious mishaps and misadventures as a result.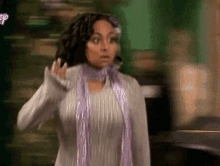 Good Luck Charlie 
When the Duncan family had their fourth child, Charlie; their oldest daughter, Teddy started recording videos daily giving her baby sister tips and advice for life and living and sharing their adventures for her to watch when as she grows up. The show was filled with many heartfelt moments, and Teddy was a very loveable main character. The main relationship of the show ended in a shocking twist with Teddy's boyfriend Spencer cheating on her, the ultimate scandal at that time in our lives. Teddy and the girl he cheated with, Skyler, collaborated on the ultimate bop, "two-timing pig", a song that can still apply to cheating boyfriends today.
Disney channel fell off after this era. I cannot be convinced that the shows that came after were of commensurate quality. Even the shows that came shortly after like Austin and Ally, Violetta and Girl meets world, were not nearly as good. Unfortunately, the Disney channel flop era hit hard and fast after their golden geese flew off into the world to do other things and take the reins of their adult lives. We can only be grateful that we got to experience these shows, and thanks to the internet and streaming services, if you didn't, you can too.